Image

Ditch The Mosquito and Tick Bites Today!
Convenient 24-Hour Phone Lines
Family & Pet-Friendly Treatments
Our Mosquito Control Services
There is nothing worse than heading outside to enjoy a warm, summer evening—only to be chewed up by insects. Get rid of those big red bumps and reclaim your outdoor space by saying goodbye to mosquitoes with our mosquito control services. Our team of certified professionals will use a combination of methods to reduce mosquito populations and give you season-long relief.
When you schedule mosquito treatments with Frontline you can expect:
An in-depth inspection of your property performed by a local expert.

Treatment of all non-flowering foliage on the property to eradicate swarms.

Application of larvicide to prevent new infestations.

Bi-monthly treatment during peak months to maintain protection barriers.

Free retreatments in problems persist during scheduled treatments.
Trust Your Local Experts
Frontline Pest Control is proud to have local exterminators to protect against mosquitoes and pests in their own communities. With our 20 years of experience, you can trust us to treat infestations quickly and effectively. Our expert technicians receive continuous training throughout their career to make sure you receive the best possible service and pest control!
Protect Your Loved Ones
Mosquitoes aren't just annoying, they can carry deadly diseases. Our locally trained experts can help protect your loved ones using Frontline's safe and effective products. With Frontline mosquito control, you will safeguard your family from diseases like:
Zika Virus

West Nile Virus

Malaria

Dengue Fever

Chikungunya Virus

And More
Our Tick Control Services
Ticks can be a real risk to your family's safety, but Frontline Pest Control is here to help. Our team of experienced technicians will carefully inspect your property and create a customized treatment plan specifically designed for you. We use only the best products available and our technicians are trained to spot and handle all types of ticks. Give us a call today and let us take care of those pesky ticks so you can enjoy peace of mind!
Frequently Asked Questions
Are your mosquito treatments safe for my pets?
Yes. Frontline uses products that are organic and safe for animals, plants, and children. The treatment we use targets mosquitoes specifically.
How long do your treatments last?
Professional pest control treatments provide a barrier around your property to keep these pesky bugs out. The barrier will break down over time due to exposure to the elements. During the months of March-October, mosquito treatments should be reapplied bi-monthly to ensure continuous protection.
Where do mosquito technicians spray?
We treat all non-flowering foliage around your home. Technicians will spray areas where these bugs flock together like patios, fire pits or around water features.
Trust Our Eco-Friendly Treatments
Frontline knows the safety of your family and pets is a top priority. We use eco-friendly mosquito treatments that are safe and highly effective. Put your worries to rest and call Frontline to protect your home from unwanted creatures. Our treatments allow us to target adult mosquitoes and their breeding sites, thus reducing the risk of mosquito-borne disease.
Image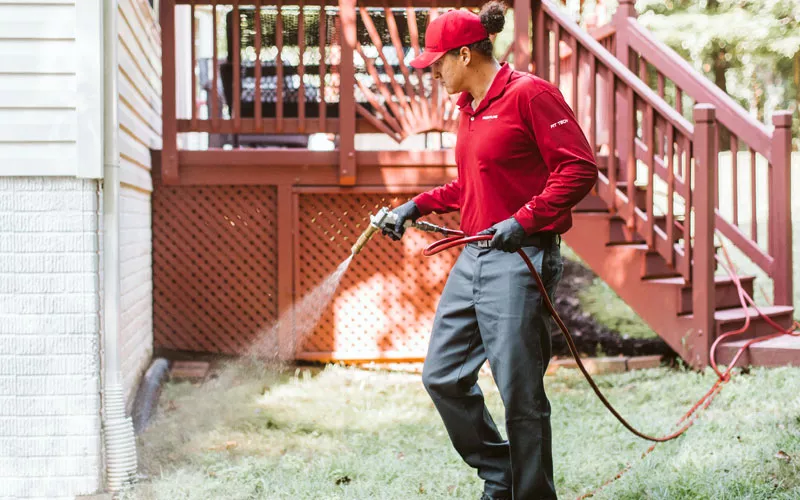 Image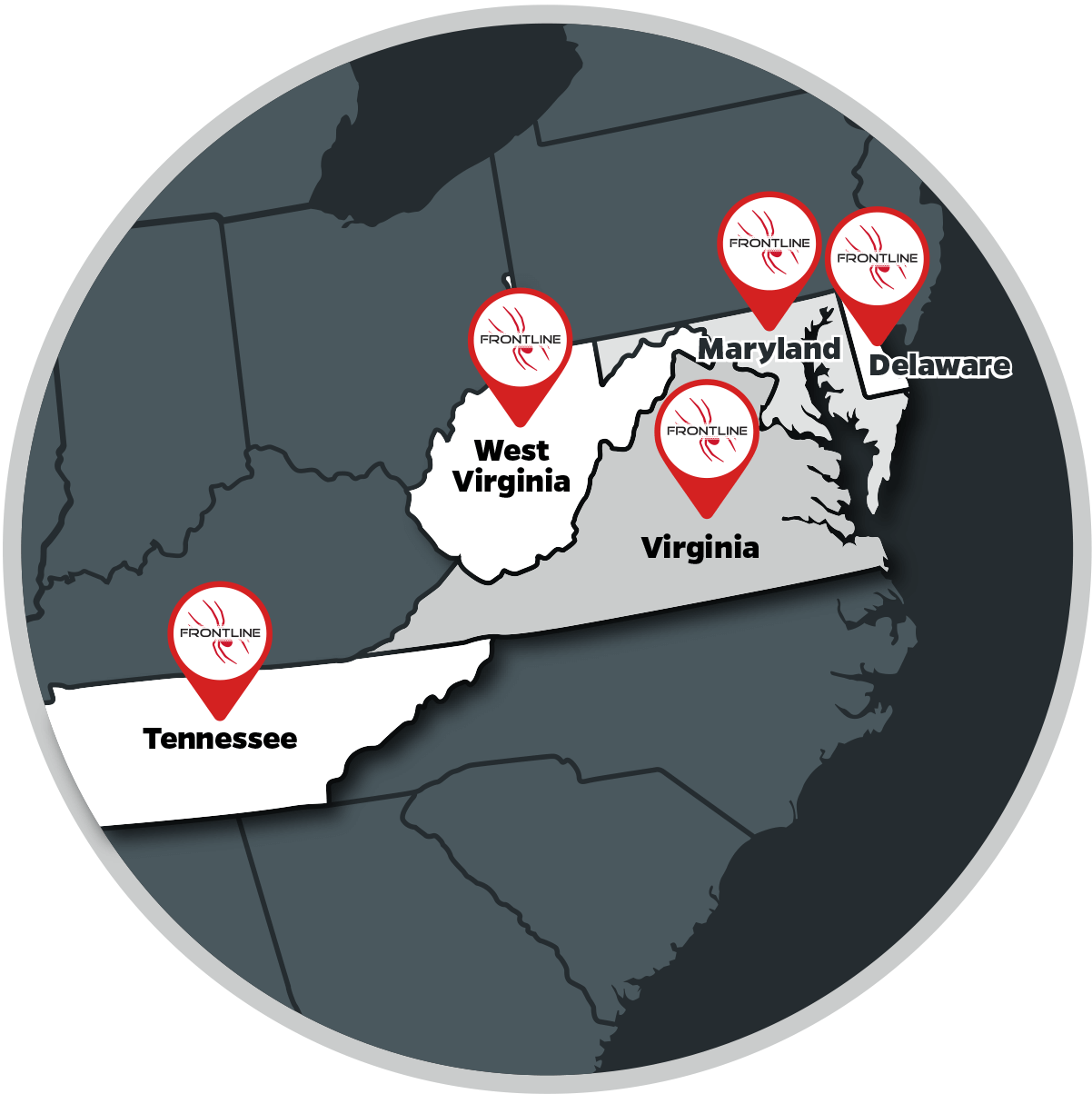 Areas We Service
We are proud to offer dependable and quality pest control across the region. We currently offer pest control services in: