What kind of problem are you having? Select all that apply.
Termite Control in Waldorf
Is worrying about termites keeping you up at night? Our professional exterminators will say goodnight to termites with treatments that are highly effective and safe for the environment. Put your fears to rest and call Frontline Pest Control. 
When you partner with our Waldorf termite exterminators, you can expect:
A free home inspection performed by a local expert.

Termite treatment that destroys current colonies and protects against new ones.

In-ground baiting systems that are safe for pets and kids. 

Replacement of bait during your annual inspection.
Trust Our Sentricon Termite Treatments 
At Frontline, we use the best termite solution for your home. The Sentricon in-ground system is placed around the edge of the property and treats active infestations as well as prevents new colonies from settling in. This product is highly effective and environmentally friendly at the same time.
Image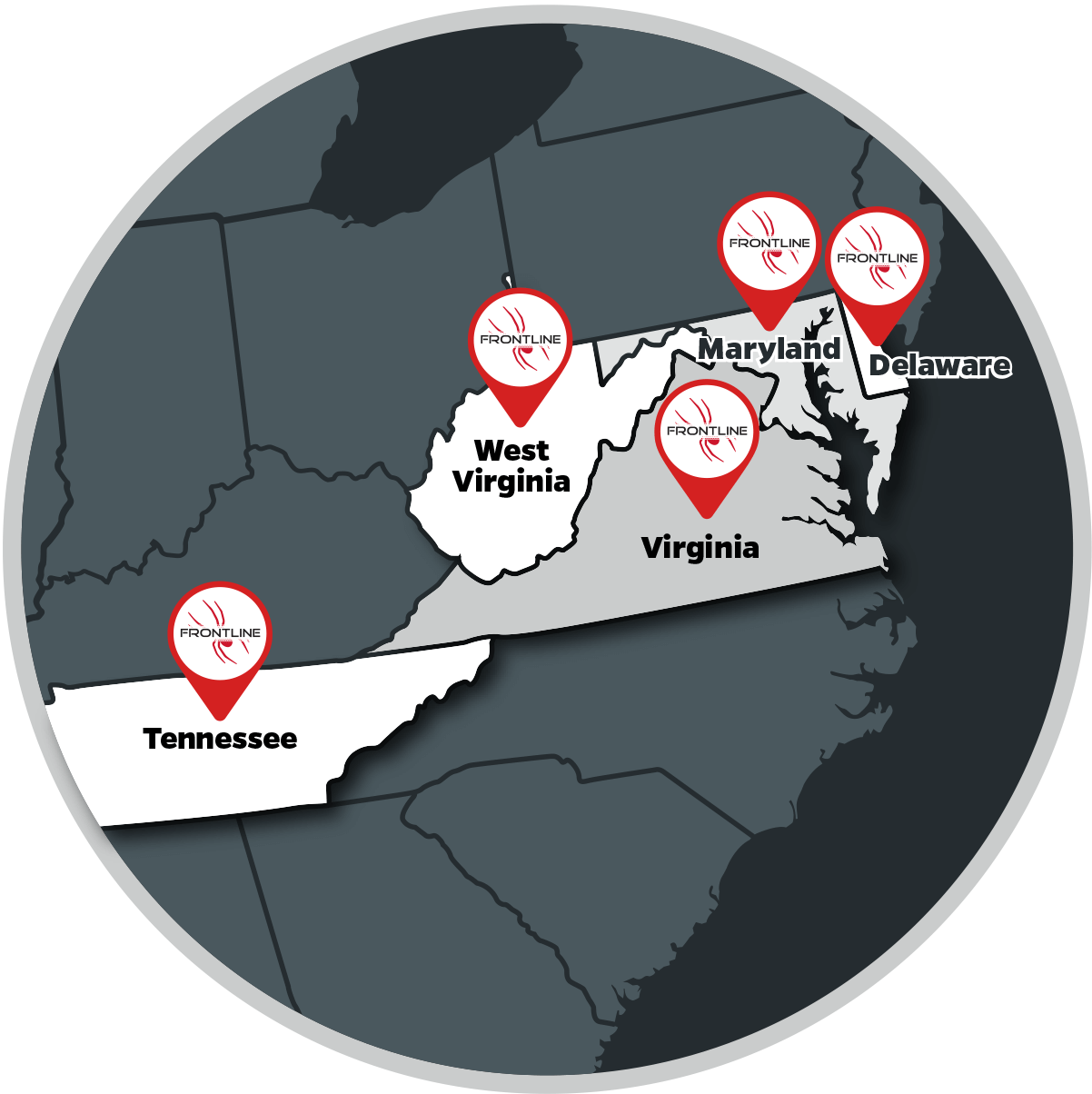 Signs You Might Have a Termite Infestation
Termites can do thousands of dollars worth of damage before homeowners even know they are there. Prevention can save you lots of time and money. Don't worry if you do find evidence of these home invaders—Frontline's quick and effective termite treatments are here to help!
Signs that you may have a termite infestation include: 
Piles of sawdust-like material.

Noises inside walls or floors.

Swarms of bugs.

Insect droppings.

Piles of insect wings in window sills.
Available 24 Hours A Day
Removing a termite infestation is an urgent problem. Frontline is here to help day or night. Our 24-hour phone line can be a lifesaver for customers dealing with an invasion. We make booking termite treatment simple. Customers can easily book a time that works best for their schedule with our same-day and next-day appointments.
Trust Your Local Experts
For 20 years, Frontline has worked to become a trusted termite treatment company in Waldorf. We hire local technicians to work in their own communities and provide continual education throughout their careers. We back all our services with a satisfaction guarantee - if bugs come back, so do we!