What kind of problem are you having? Select all that apply.
Termite Control in Baltimore
If you suspect a termite infestation in your home, contact the experts at Frontline to protect your home from further damage. Termites can quickly devour walls and support beams, affecting the structure of your home. Don't wait to act because once they start eating, they won't stop!
Our termite exterminators in Baltimore will:
Perform a free home inspection on the interior and exterior of your home.

Reccomend the best pest control plan to treat current and prevent future infestations.

Install Sentricon in-ground bait systems to treat termites day and night. 

Inspect and refill bait stations at your annual inspection.
Termite Prevention Around-the-Clock
Frontline uses highly effective products to treat termites in and around your home. We install Sentricon in-ground systems around your property to create a barrier between you and termites. These inconspicuous bait stations treat existing colonies and well as prevent any new infestations from developing. Did we mention they are safe for your pets, kids, and the environment? Give us a call today with our 24-hour phone line!
Image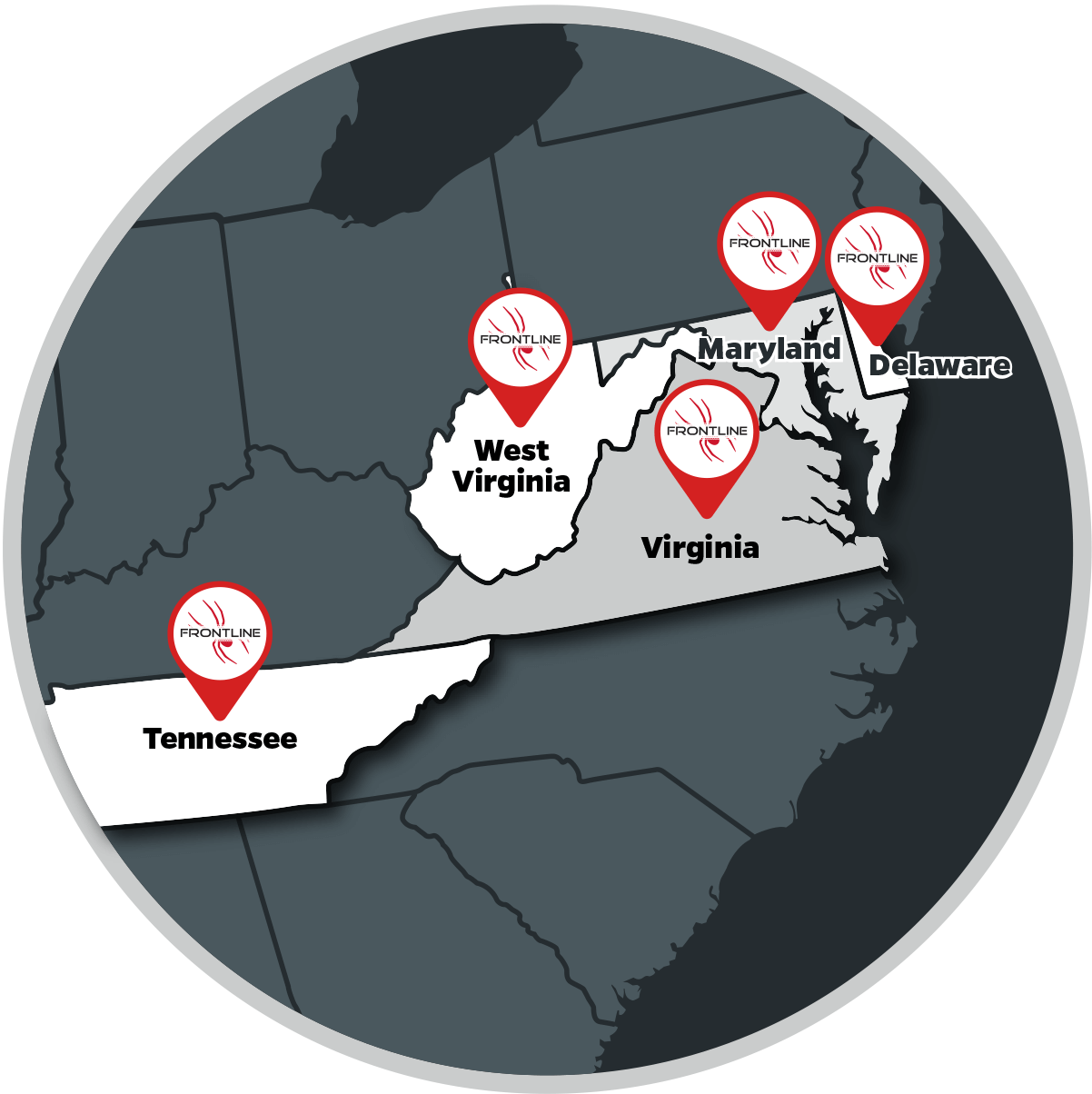 Professional Termite Extermination
Termites are more than a nuisance, they can actually damage the structure of your home and put your safety at risk! The experts at Frontline Pest Control know how important quick and efficient eradication is. Contact us at the first sign of termite activity in or around your home. 
Signs you may have termites include: 
Small mounds of dirt or sawdust material.

Hearing insect activity inside walls or floors.

Flock of bugs around the outside of the home.

Brown or black insect droppings.

Noticeable piles of insect wings near windows.
Get Guaranteed Termite Relief
Frontline Pest Control ensures maximum efficiency and effectiveness. We provide our local technicians with continuing education to ensure that we're bringing you the best products and services available. We are confident in our treatment methods and if your bugs come back, call us and we'll re-treat your home at no extra cost.