What kind of problem are you having? Select all that apply.
Pest Control in Williamsport
With 15 years of experience, we are your trusted exterminators in Williamsport. At Frontline Pest, we understand that Williamsport, Maryland's climate creates the perfect breeding ground for bugs. That's why our team of experts is dedicated to providing you with the highest quality residential pest control services.
Here are some of the services we offer: 
Residential Pest Control
Rodent Control
Termite Control
And more
Satisfaction Guarantee
At Frontline Pest, we stand behind the quality of our work. That's why we offer a 100% satisfaction guarantee. If you're not happy with our services, we'll work with you to make it right. Experience the Frontline Pest difference in Williamsport. Contact us today to schedule your pest control service and enjoy a pest-free home.
Image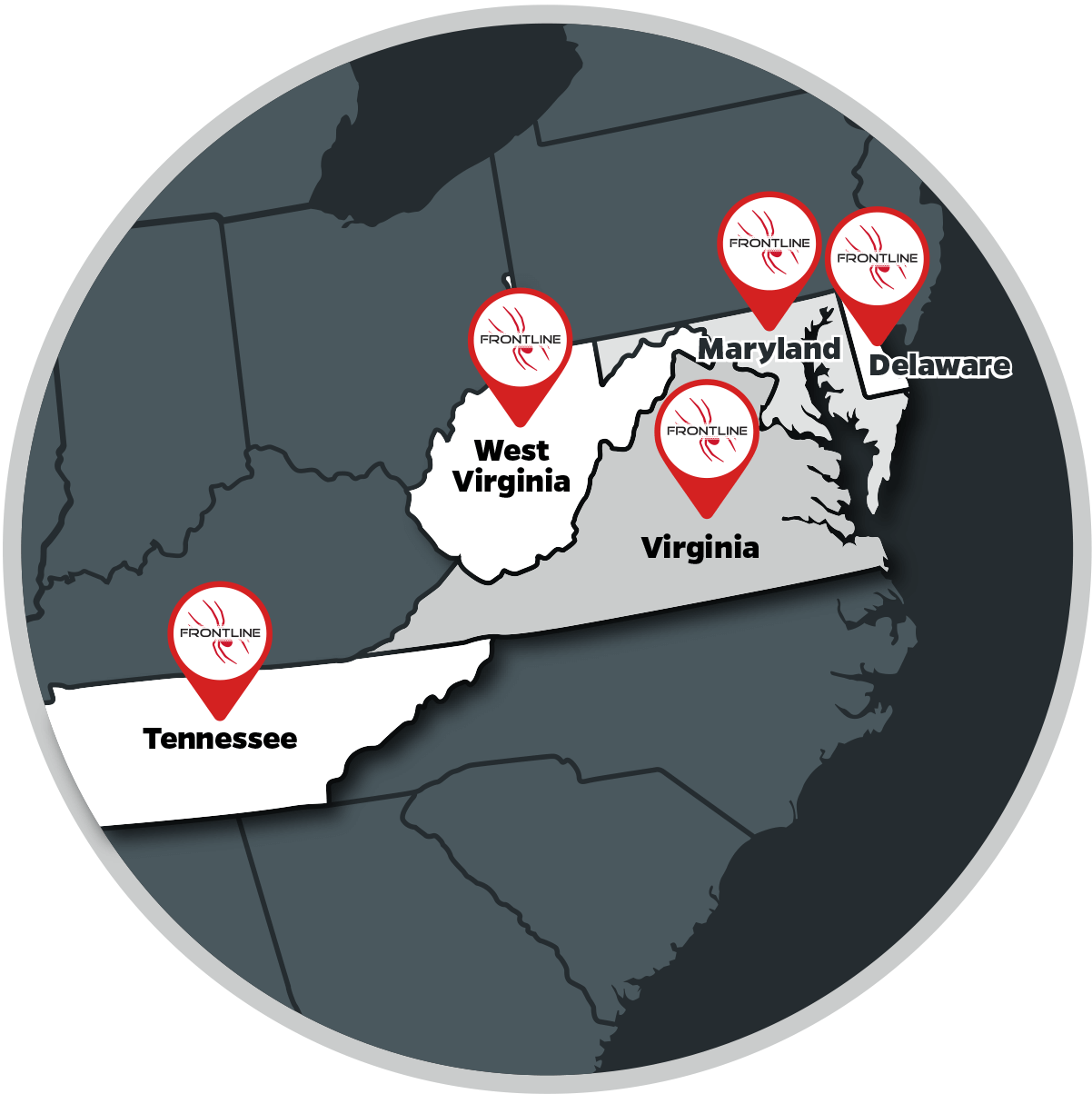 Termite Control in Williamsport
Are termites causing havoc in your home? Don't worry, Frontline is here to help. With over 15 years of experience as a termite exterminator in Williamsport, we provide top-notch termite control services that are safe for your family and pets. Our comprehensive approach includes ongoing monitoring, prevention, and thorough inspections to ensure your home remains termite-free.
Why choose Frontline for your termite control needs? Here's what you can expect:
Expert termite exterminators who conduct thorough interior and exterior home inspections.
Installation of pre-baited in-ground stations around your property for effective termite treatment.
Tailored service plans to address your specific needs, whether preventive or curative.
Annual renewal inspections to ensure complete elimination of termites.
Keep Your Family Safe with Our Pet-Friendly Treatments
At Frontline, the safety of your family and pets is our top priority. Our termite control products are designed to treat colonies without posing any risk to your loved ones. With in-ground terminals that keep the termite treatment solution protected, you can have peace of mind knowing that it remains effective and undiluted by weather or other elements.
Mosquito Exterminator in Williamsport
Discover the ultimate solution to your mosquito and tick woes with our exceptional mosquito and tick control services in Williamsport. Our team of certified professionals is dedicated to eliminating these pesky pests and providing you with a mosquito-free outdoor space.
Our mosquito control in Williamsport includes: 
Free Inspection: Our local experts will conduct a thorough inspection of your property to identify potential mosquito and tick breeding grounds.
Targeted Larvicides: We use effective larvicides in specific areas to prevent the emergence of new mosquito and tick populations.
Mosquito Traps: Our innovative mosquito traps are strategically placed to attract and trap mosquitoes, reducing their numbers significantly.
And more!