What kind of problem are you having? Select all that apply.
Pest Control in Nashville
Say goodbye to pest problems with Frontline Pest Control. Our local experts will carry out a full inspection of your home and yard, followed by a personalized treatment plan for your specific needs. We are here to keep bugs away permanently! With our easy plans and satisfaction guarantee, you can relax knowing your home will stay free from pests.
Our Nashville exterminators will treat pests such as:
Ants

Spiders

Wasps

Crickets

Rats

Roaches

Ticks

Mosquitoes

And more!
Family-Friendly Pest Control
At Frontline, we provide safe and powerful pest protection to you and your family with environmentally friendly treatments that are safe for kids, pets, and plants. Don't risk putting your loved ones in danger by cutting corners—our solutions are highly effective while ensuring everyone's safety.
Image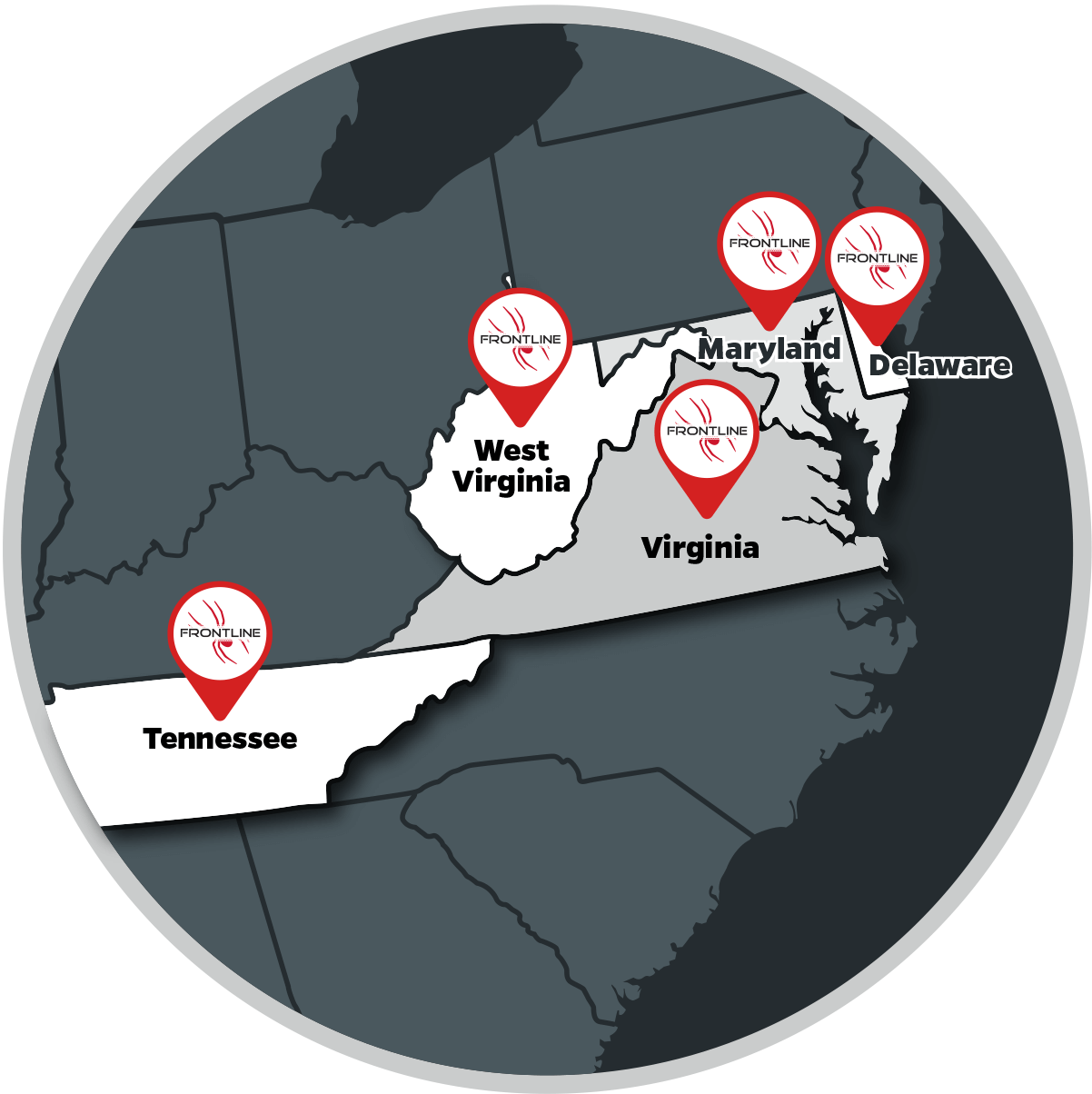 Mosquito Control in Nashville
The best way to rid your home and yard of mosquitoes is with professional and effective mosquito control. Frontline's expert technicians in Nashville are here to help protect your family from diseases like West Nile Virus, Zika Virus, Malaria, and more. Say goodbye to mosquito worries and partner with Frontline to protect your home and family from these nuisance creatures. 
What you can expect from our mosquito treatment:
A thorough home inspection completed by one of our local experts.

Application of mosquito control spray on all non-flowing foliage surrounding the property.

Prevention of future colony growth with a larvicide treatment.

Re-application of pest control bi-monthly on the property during peak months.
Always Available When You Need Us
Frontline knows when you discover an infestation, you want it gone. Don't sit by the phone waiting for a callback. We are available 24 hours a day with our dedicated phone lines. We offer same-day and next-day service appointments, so you can access our expert services without having to wait.
Quality Service You Can Trust
With over 20 years of experience, we understand the importance of customer satisfaction. We hire the best technicians in the industry and provide them with continual training to ensure they are up-to-date on all pest control methods. Our technicians live and work locally, offering quality service to their communities. To keep your home protected from pests, we offer comprehensive year-round pest treatment services.