What kind of problem are you having? Select all that apply.
Pest Control in Ellicott City
Are you tired of sharing your home with unwanted guests? Frontline Pest Control is here to save the day with our top-notch residential pest control in Ellicott City. Our free home inspection by locally trained exterminators will identify any hidden infestations. With customized treatment plans and safe, organic products, we'll create a pest-free environment for your family and pets. 
Our pest control services in Ellicott City treat common household pests such as: 
Ants
Roaches
Spiders
Silverfish
Fleas
Moths
And more!
100% Satisfaction Guarantee
We stand behind the quality of our work. If you're not completely satisfied with our services, we'll make it right, no questions asked. Discover the Frontline Pest difference today. Say goodbye to pests and enjoy a pest-free home in Ellicott City. Call our experts now to schedule a free consultation.
Image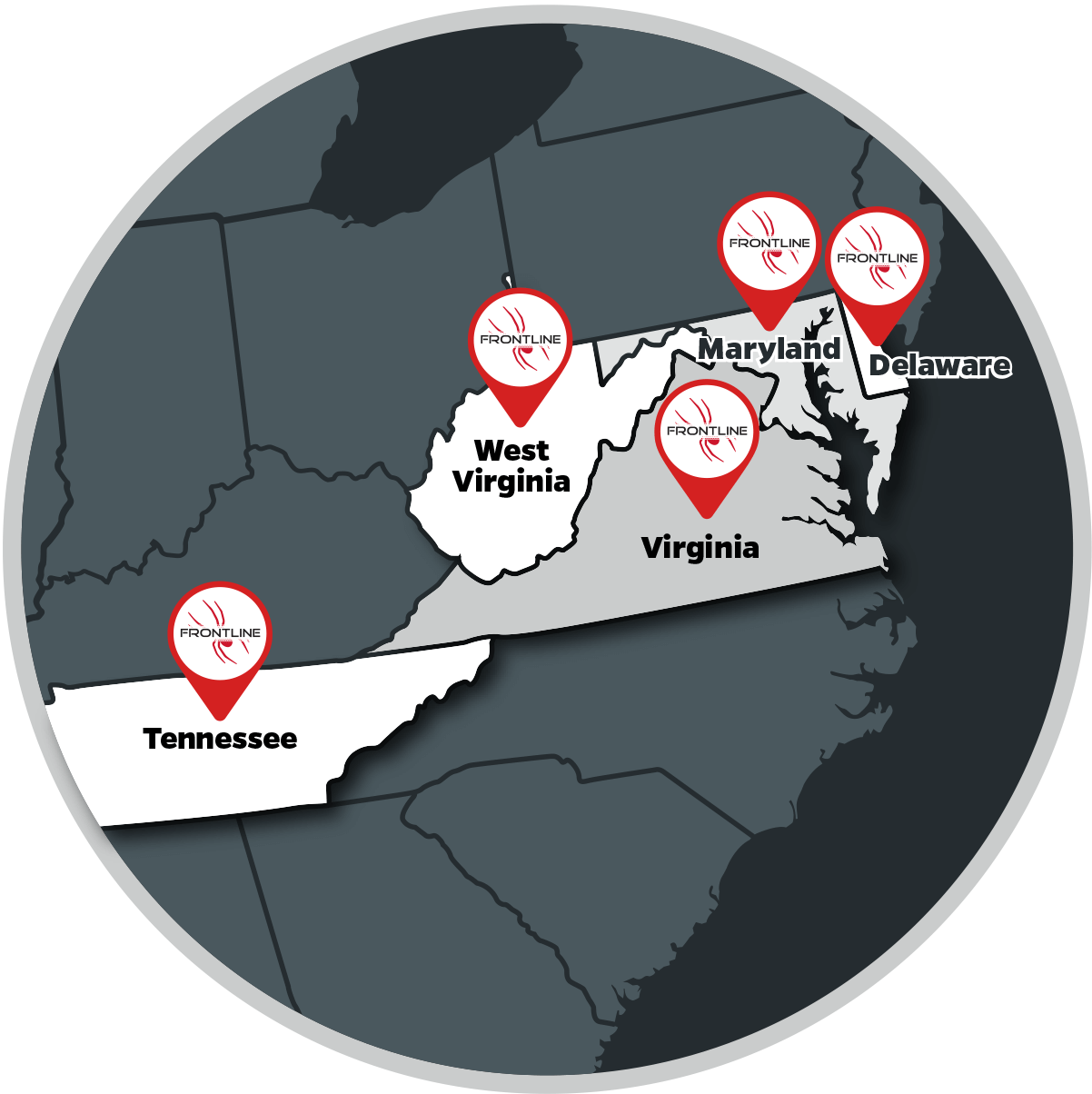 Termite Control in Ellicott City
Are you concerned about a potential termite infestation in your Ellicott City home? Look no further than Frontline's family-and-pet-friendly termite control service. With over 15 years of experience as a trusted termite exterminator in Ellicott City, we offer comprehensive solutions to keep your home safe and termite-free.
Our termite treatments in Ellicott City include: 
Comprehensive inspections to identify any signs of termite activity.
Customized solutions designed to create a termite-free environment.
Continuous monitoring to ensure lasting protection against termites.
Use of safe and efficient termite treatments.
Mosquito Control in Ellicott City 
Our warm, humid climate creates the perfect conditions for mosquito breeding. Looking to reclaim your outdoor space and protect your loved ones in Ellicott City? Look no further than our top-notch mosquito and tick control services. At our Frontline Pest Control, we follow the highest standards in the industry. Our team of experienced technicians undergo continuous training to ensure you receive the best possible service and pest control.
When you partner with us for mosquito control, you can expect our team to: 
Provide a thorough inspection of your property to assess the mosquito and tick situation.
Strategically apply larvicides in specific areas to prevent new infestations and keep the mosquito populations in check.
Apply mosquito traps that are highly effective in capturing and eliminating those annoying bloodsuckers.
Protect Your Loved Ones
With our mosquito control services in Ellicott City, you can protect your loved ones from dangerous diseases like Zika Virus, West Nile Virus, Malaria, Dengue Fever, Chikungunya Virus, and more. Say goodbye to mosquito bites and tick worries by choosing our reliable mosquito and tick control services in Ellicott City. Contact us today for a free inspection and take the first step towards reclaiming your outdoor space!
Reviews
Just signed up with Frontline Pest Control to stay ahead of any insect nuisance the summer months can bring. Timothy did an outstanding job at spraying our property and addressing a couple wasps nests that had started to form. He was courteous, knowledgeable, professional and arrived on time. I am very impressed with the service I've received from Frontline Pest Control!