Frontline Pest
A Pest Company That Focuses On People
Our Story
Frontline will provide the highest quality residential pest control by focusing on our customers and employees. We are a people business first. We are proud of our values-based culture and we empower our employees with the resources they need to provide a great customer experience. Our goal is to be the go-to resource for all residential pest control needs. We believe in using safe, effective treatments that keep pests away while protecting your home and family.
Image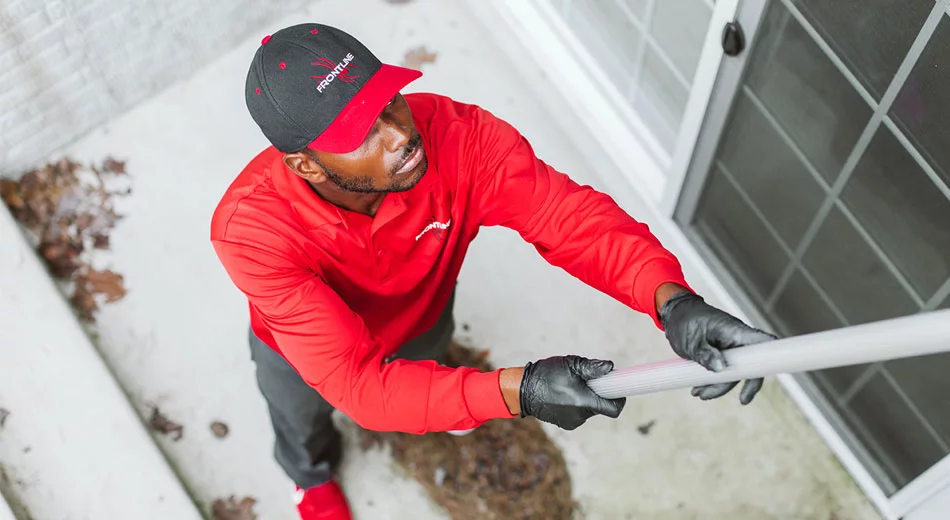 History Of Frontline Pest Control
In 2003 Darren Kirkham and Darren Wright set out to fulfill the American Dream when they started Frontline Pest. They were a two man show: knocking doors seeking new customers, servicing homes, and handling calls. In 2004, they brought on Regan Wright who had proven himself to be someone who could help grow the business. Jason Pickett joined the team in 2005 and they went on to build 8 offices across 3 different states.
In 2008, Frontline owners fell in love with the DC Metro Area. They realized they had found a market and people worth establishing a permanent presence. They sold the 8 offices in 3 states, and set up offices in Maryland, Virginia, and Tennessee. Frontline has been servicing these markets for over a decade, and has added over 50 additional full-time employees. What began as a way to make money has become a business that focuses on people. This company strives to never sacrifice quality at the expense of growth. With a strong focus on people and quality, Frontline has become a premier provider of pest control services within its respective markets.
About Our Technicians
Quality of service means everything for us at Frontline. There is no use in hiring a pest company, regardless of price or promotion, if they don't actually control the issues you are having. This is where we take great pride in our work. All of our technicians get licensed/registered with the state in which they work to effectively apply our products. They receive weekly instruction from John, our certified entomologist, and are all only a phone call away to receive further instructions. Once a month, we also have guest speakers come address our technicians. These are professionals in the field who contribute to our technicians' education in order to increase their skills.
On an annual basis, we hold a day-long re-certification class for all of our technicians company-wide. Leading experts on various pests are flown in to address our technicians only. People such as Dr. Dini Miller (Virginia Tech Dept. of Entomology), Dr. Karen Vale (University of Tennessee Institute of Agriculture), and Dr. Michael Potter (University of Kentucky Dept. of Entomology) are recent speakers that we have had come address our group. This is a highlight every year and is something we will continue to do in order to constantly train and develop our technicians into true pest professionals.
Image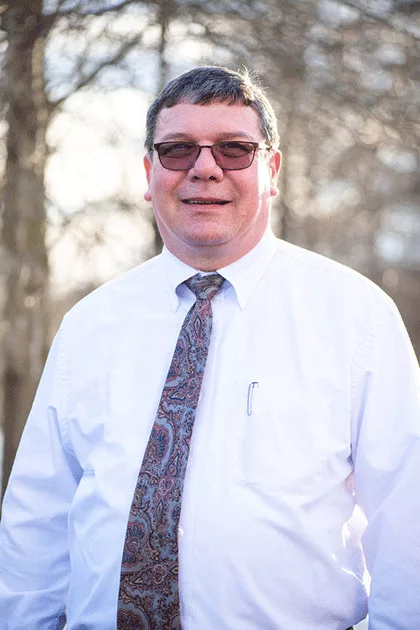 John Barnett
President of Training & Compliance
John joined Frontline in 2008 and has been a tremendous asset ever since. His background in residential construction allows him to better understand natural deficiencies that homes have which could lead to pest problems. He currently maintains over 20 pest control licenses in three categories (Structural, Horticultural, and Public Health) across multiple states. In 2016, the Entomology Society of America certified John as an Associate Entomologist, making him one of few with this certification within our current markets. He is anxiously engaged with organizations such as Bayer Environmental Science and Virginia Tech University's Department of Entomology to evaluate products and promote application processes used in the industry.
John's extensive training and certifications allows him to train our service technicians to really understand what they are doing in the field. His commitment to excellence has proven to not only be a great benefit to Frontline, but also to all of our customers.
Justin Nichols
Service Manager
Justin is primarily responsible for the state of Maryland. His degree from John's Hopkins University and service in the Air Force has provided Justin with training and experiences that are very beneficial to our team and consequently our customers. Justin joined us in 2010 as a Service Technician, allowing him to gain valuable field experience. His quest for knowledge and quality afforded him the opportunity to hold different positions and responsibilities within our sales, customer service, and operations teams. These experiences have broadened his understand of our business across different departments, making him aware of the importance of providing a great customer experience.
He currently holds several licenses in different categories in both Maryland and Virginia. He has proved himself to be a valuable asset to this company and to our customers.
Image