Image

Secure Your Home With Termite Protection
Convenient 24-Hour Phone Lines
Family & Pet-Friendly Treatments
Our Termite Control Services
A termite infestation can be a serious problem for homeowners. Frontline understands the urgency of getting a termite inspection at the first sign of trouble. Our termite control service is designed to quickly identify and eliminate the problem. We are available 24 hours a day to schedule a free termite inspection.
When you call Frontline termite exterminators, you can expect:
Interior and exterior home inspection by one of our experts.

Installation of pre-baited in-ground stations around the exterior of your property.

Preventive or curative service, depending on your needs.

Annual renewal inspection to ensure termites are completely eliminated.
Protect Your Home From Termite Damage
Termites can cause significant damage to a home before homeowners even realize they have an infestation. A termite exterminator can identify signs of activity early, provide speedy treatments, and prevent further damage to your home. Frontline offers service plans to stop termites from invading year-round. 
Signs of Termite Activity:
Small mounds of sawdust like material.

Noises inside walls or floors.

Swarms of bugs.

Termite droppings.

Piles of insect wings left behind.

Wood that sounds hollow.

Peeling paint.

Discolored or pin holes in drywall.

Mud tubes around the foundation.
Reliable Termite Treatment You Can Count On
Our professional exterminators use convenient in-ground treatments to stop and prevent termites. These in-ground terminals offer continual protection around the clock. Knowing that your home is free of termites can give well-deserved peace of mind and prevent the worry of potential damage and costly repairs. Frontline is committed to making your home termite-free, satisfaction guaranteed.
Frequently Asked Questions
Are your termite treatments safe for my family?
Yes! The solution we use to treat termites is safe for pets, kids, and plants. The treatment stations are in-ground and enclosed.
How do your termite treatments work?
We will install pre-baited in-ground stations roughly every 10 feet apart around the exterior of a property. This can be done for active termite cases, as well as used as a preventative measure. During your annual renewal inspection service, all stations are checked for any termite activity. We will also replace baiting stations if needed.
What does a termite inspection include?
We offer a free termite inspection. One of our technicians will visually check for any evidence of termites, evaluate if the current conditions are conducive to termite activity, and offer recommendations on treatments or preventative measures.
When should I call a termite exterminator?
You should call Frontline at the first sign of termite activity. It is best to treat them immediately to prevent any further damage to your home.
Pre-Treatment for Newly Built Homes
Don't let termites hold up construction stages. Our fast and efficient delivery of termite treatment documents for closing, along with efficient scheduling through our software, ensures minimal delays. Trust us to provide a professional appearance, customer support before, during, and after the home is sold, and ongoing termite monitoring to protect your property from termites.
Sentricon System 
Our Sentricon system is the perfect solution for new construction and existing buildings. Not only does it meet national code requirements, but it also adds value to your property. Real estate agents can list protection with Sentricon as an amenity on home listings, while builders can earn one-half point for Leadership in Energy and Environmental Design (LEED) for nontoxic pest control. Don't let termites get in the way of your dream home. Contact Frontline today for a comprehensive termite control service.
Image
Image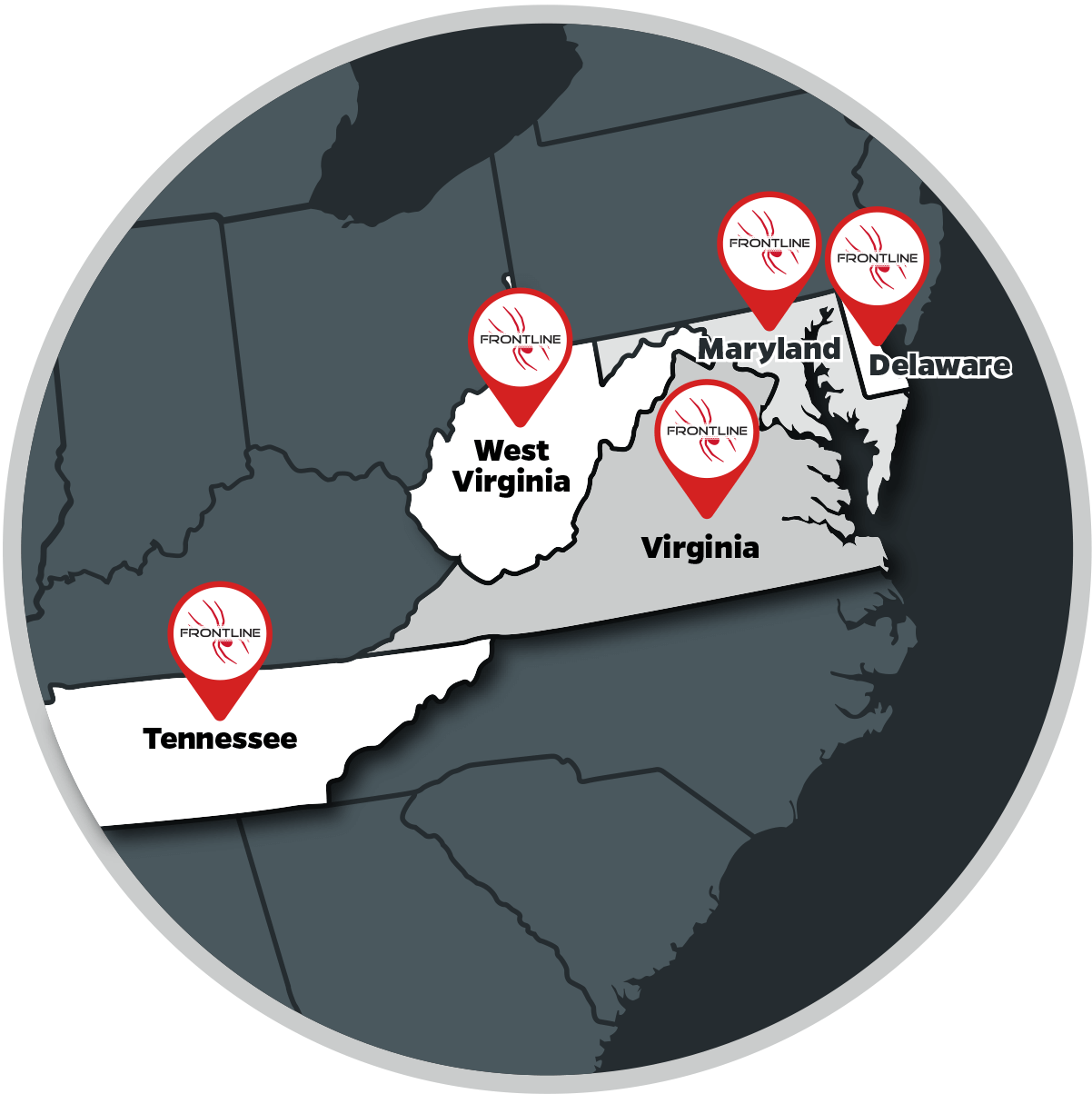 Areas We Service
We are proud to offer dependable and quality pest control across the region. We currently offer pest control services in: