Image

Get $100 off the Best Pest Control
Convenient 24-Hour Phone Lines
Family & Pet-Friendly Treatments
Pest Removal You Can Count On
Frontline takes care of pests no matter the size—no job is too big or too small! With over 20 years of experience, we are efficient and effective at treating infestations. Our pest removal service includes a variety of insects and critters. We eliminate multiple types of home invaders, such as:
Ants

Spiders

Wasps

Hornets

Silverfish

Millipedes

Centipedes

Crickets

Mice

Rodents

Roaches

Beetles

Fleas

Ticks

Mosquitoes

And more!
Get Rid of Pests - Satisfaction Guaranteed!
If the creatures come back, so do we! Frontline genuinely cares about getting rid of your unwanted nuisance. We are confident your home will be pest free after our service. That's why we offer a satisfaction guarantee for our customers. If you are experiencing any issues with infestations in between service visits, give us a call and we'll come back to the property at no cost to you.
We are Serious About Pest Control
Frontline takes customer concerns seriously. We know creatures can bring dirt, destruction, and diseases into your home. Our highly trained exterminators have over 20 years of experience, so they know how to get the job done. When you partner with Frontline Pest Control, you can expect: 
A free home inspection by one of our local trained exterminators. 

Customized treatment plans that are tailored to treat your specific needs.

Indoor and outdoor treatments that target current infestations and prevent new ones. 

Quarterly service plans or one-time applications, depending on your needs.

Highly effective, organic products that are safe for your family, pets, and plants.

And so much more!
Frequently Asked Questions
Are your pest control products safe for my family?
Yes! At Frontline, we use organic products that are safe for families and pets. Our effective treatments may be used on the outside and/or the inside of the home.
What does a pest control service include?
When a technician visits your home, they will treat the foundation, sweep the eves, and treat the yard. The interior of the home can also be serviced, if needed. Products and application methods may be rotated based on the weather conditions on the day of application and the needs at the property.
What experience do your technicians have?
Each of our local experts are trained on our 18 aspects of service. They receive weeks of field training before they head out on their own. We are committed to continual education and provide weekly training updates for our employees. Our technicians are also required to recertify annually.
Which pests do your pest control treatments target?
Our thorough treatment service tackles ants, spiders, wasps, hornets, silverfish, millipedes, centipedes, crickets, mice, rats, roaches, beetles, fleas, ticks, mosquitoes and more! We also offer free termite inspections.
Call Us Anytime with 24-Hour Phone Lines
We know when you see invaders in your home, you want them gone as soon as possible. Our phone lines are open 24-hours a day to help with pest infestations anytime! Frontline is standing by to help whenever you need us. Call us anytime, day or night.
Image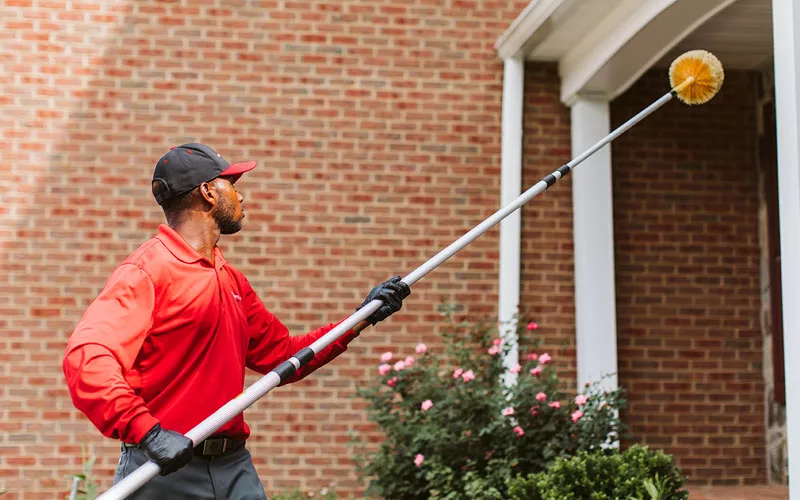 Image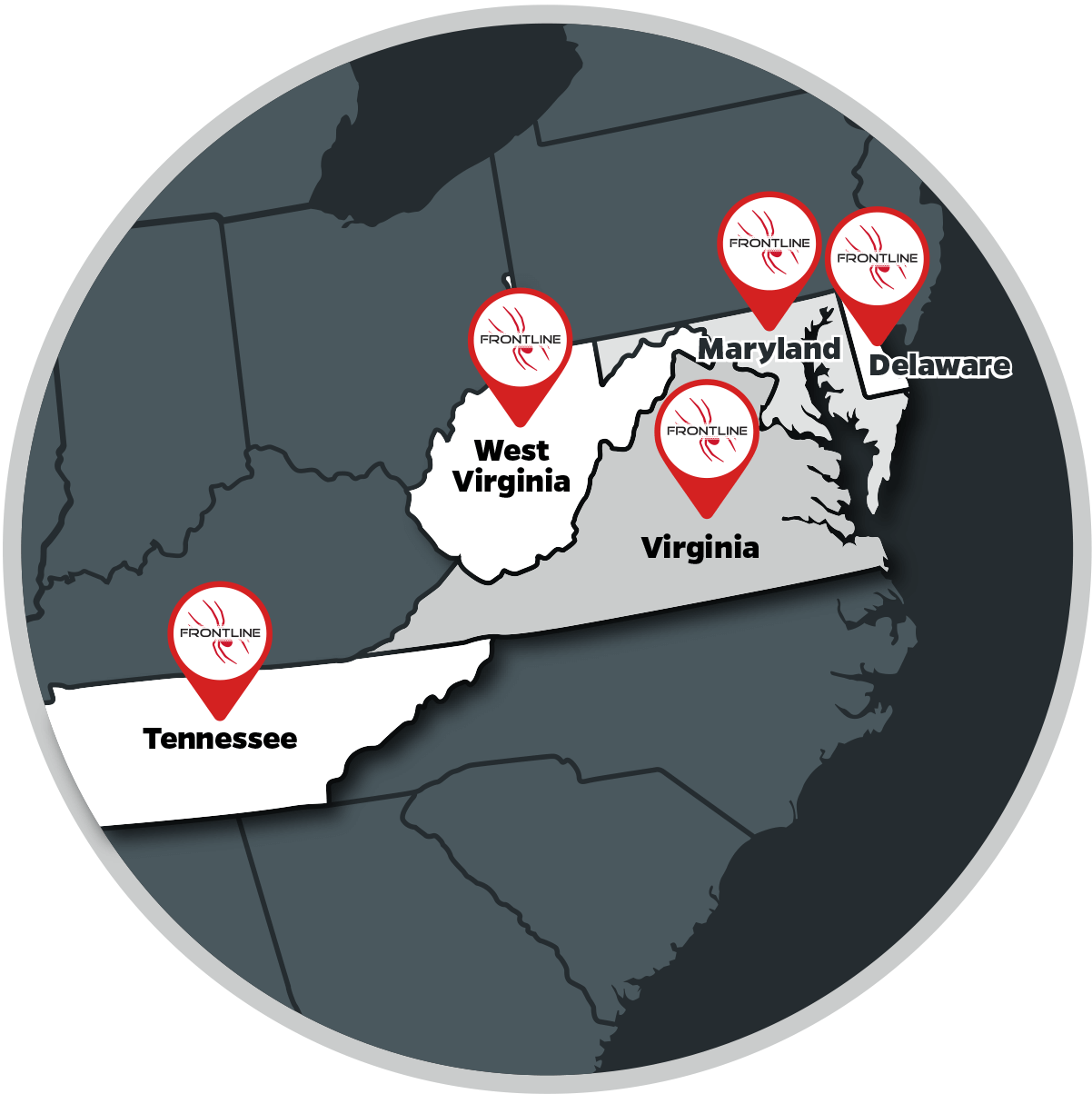 Areas We Service
We are proud to offer dependable and quality pest control across the region. We currently offer pest control services in: