What kind of problem are you having? Select all that apply.
Pest Control in Fredericksburg
Don't let common household pests ruin your peace of mind. Frontline Pest Control offers expert residential pest control in Fredericksburg to keep your home pest-free. Our experienced exterminators offer a range of services to give you peace of mind and keep your family and pets protected.
Our pest control services in Fredericksburg remove common household pests including: 
 Ants
Roaches
Spiders
Silverfish
Fleas
Moths
And much more!
Over 20 Years of Experience 
At Frontline Pest Control, we understand how pests can bring dirt, destruction, and diseases into your home. Our priority is to get rid of pests, so you don't have to worry about them anymore. Our trained exterminators have over 20 years of experience, so rest assured that your home is in good hands.
Image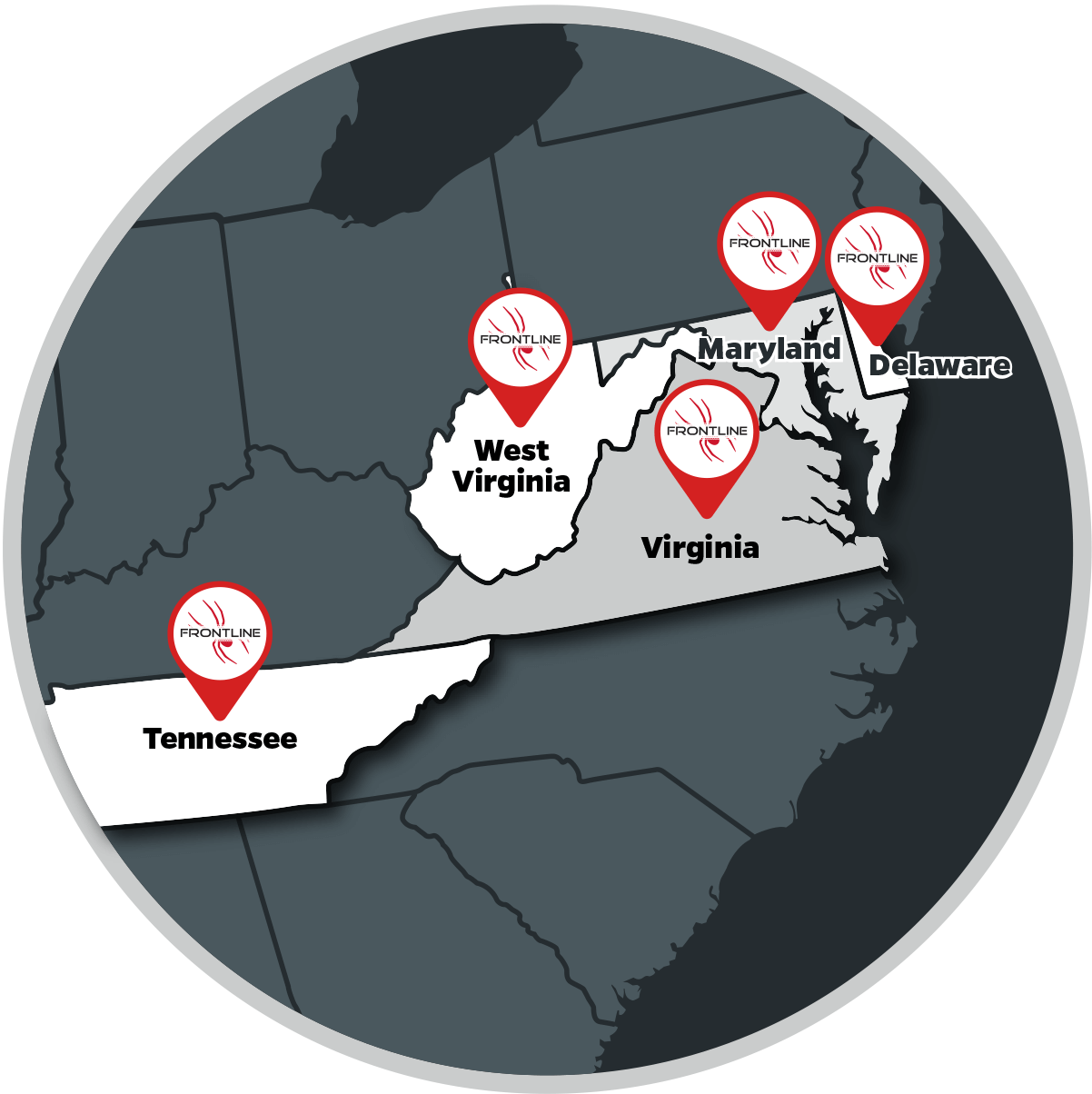 Termite Control in Fredericksburg
Here in Fredericksburg, Virginia, our humid climate creates the perfect environment for termites to thrive. That's why it's crucial to have a trusted termite exterminator in Fredericksburg on your side. Let our team get rid of termites and prevent further damage to your home. With over 20 years of experience in the industry, we are committed to keeping your home safe from unwanted invaders.
Here's what you can expect from our comprehensive termite service:
A free termite inspection by an experienced termite exterminator. 
Preventive or curative treatment, depending on your needs.
Installation of pre-baited in-ground stations around your property.
Monitoring and prevention to stop future infestations.
And more!
Safe Termite Treatments For Your Loved Ones
At Frontline, we use safe and effective products to treat termite colonies. Our termite treatment solution is stored within in-ground terminals and kept away from damage or interference. This guarantees that the termite control solution remains effective, and your family and pets stay safe.
Mosquito Control in Fredericksburg
Summer nights in Fredericksburg, Virginia are some of the best, but they're not so enjoyable when you're swatting at mosquitoes. With our warm, humid climate and wooded areas, mosquito and tick prevention are essential for enjoying time outside without fear of disease or discomfort. Protect your family from potentially dangerous illnesses such as West Nile Virus, Malaria, and Lyme disease with our high-quality mosquito treatment and tick control.
Our mosquito control services in Fredericksburg include: 
A complimentary inspection from our local professionals.
Customized treatment plans tailored to your unique property.
Targeted larvicides in areas of concern.
Mosquito traps to further reduce the population.
Bi-monthly treatments during peak months to ensure continuous protection.
Free retreatments in case of persistent problems.