What kind of problem are you having? Select all that apply.
Pest Control in Centreville
As a homeowner, it's essential to maintain a pest-free environment for the safety and well-being of your family and pets. At Frontline Pest Control, we specialize in residential pest control in Centreville and offer effective solutions to tackle a variety of common household pests.
Our pest control services in Centreville will eliminate pests such as: 
Ants
Roaches
Spiders
Silverfish
Fleas
Moths
And more!
Family-Friendly Treatments
We prioritize the safety of your loved ones and pets. Our environmentally responsible treatments are designed to minimize risks while effectively eliminating pests. Don't let pests take control of your home. Choose Frontline Pest Control in Centreville for reliable and effective pest solutions. Contact us today to schedule your consultation.
Image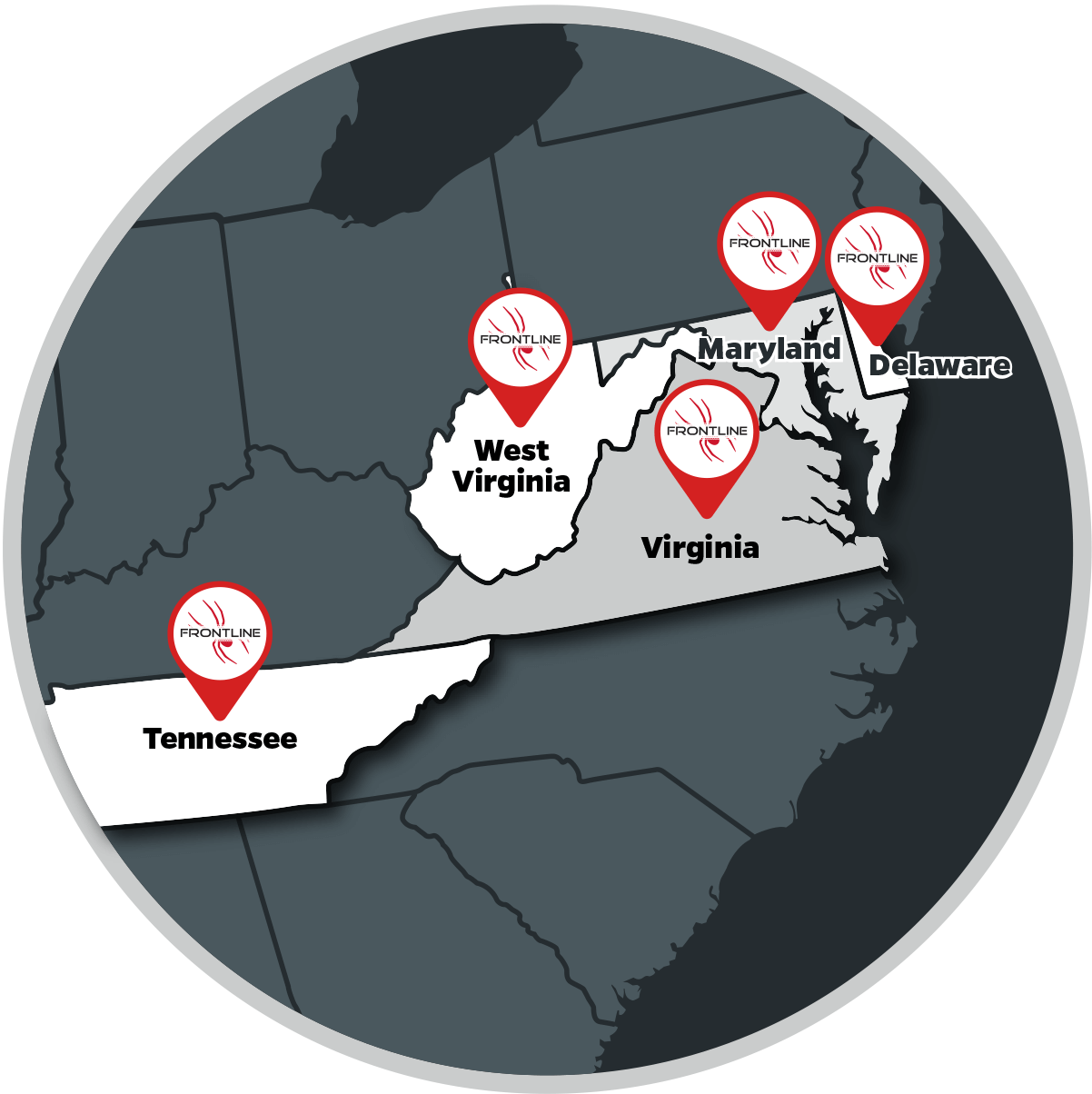 Termite Control in Centreville
Is your home in Centreville, Virginia at risk of termite infestation? Don't wait until it's too late! Frontline, your trusted termite exterminator in Centreville, is here to help. With over 15 years of experience, we offer the most effective and family-friendly termite treatments in the area. Trust us to get rid of termites and keep them from coming back! 
Our termite control in Centreville includes: 
Comprehensive termite inspection to ensure early detection and prevention of further damage.
Ongoing termite control solutions provide continuous protection against infestations.
Use state-of-the-art in-ground terminals and safe termite control solutions to ensure the effectiveness of our treatments.
And more! 
Mosquito Control in Centreville
Say goodbye to those itchy bites and hello to mosquito and tick-free outdoor bliss. At Frontline Pest Control, we don't mess around when it comes to protecting you and your family. Our technicians undergo continuous training to ensure they deliver the best service possible. Trust us to eliminate those blood-suckers and give you peace of mind.
When you partner with us for mosquito control in Centreville, you can expect: 
Our local experts will thoroughly inspect your property to identify any mosquito breeding grounds and tick hotspots.  
Targeted treatments that specifically target mosquito larvae, preventing them from maturing into adults. 
Strategic use of mosquito traps ensures that we capture and eliminate as many mosquitoes as possible. 
Trust Our 20 Years in Pest Control
Frontline has worked for over 20 years to become your trusted partner in pest control. Our focus is quality and efficiency. We continually educate our technicians throughout their careers to ensure you are receiving the best service and products. We stand behind our products with a satisfaction guarantee. If you find bugs between service visits, give us a call and we will re-treat your property at no additional cost.