What kind of problem are you having? Select all that apply.
Pest Control in Fort Washington
Are you tired of dealing with pesky pests in your Fort Washington home? Look no further than Frontline Pest Control for all your residential pest control needs. With over 15 years of experience, our team of expert exterminators is ready to tackle any pest problem you may have.
Here are the top services we offer in Fort Washington:
Residential Pest Control: Our local pest control services in Fort Washington are designed to keep your home free from common household pests such as ants, cockroaches, spiders, and more. We use family-friendly treatments that are safe for both your loved ones and the environment.
Termite Control: Termites can cause extensive damage to your home if left untreated. Our team is trained in identifying and eradicating these destructive pests, offering you peace of mind and protection for your property.
Mosquito and Tick Control: Fort Washington's climate creates a breeding ground for mosquitoes, putting you and your family at risk of mosquito-borne illnesses. Our experts employ effective techniques to control and prevent mosquito infestations, allowing you to enjoy your outdoor space without worry.
Why Choose Frontline Pest Control in Fort Washington?
15 years of experience serving the Fort Washington community.
24-hour phone lines for emergency pest issues, because we understand that pests can strike at any time.
We offer family-friendly treatments that prioritize the safety of your loved ones and pets.
Our 100% satisfaction guarantee ensures that we don't stop until you are completely satisfied with our services.
With Frontline Pest Control, you can trust that your home is in good hands. Contact us today for a free quote and take the first step towards a pest-free environment.
Image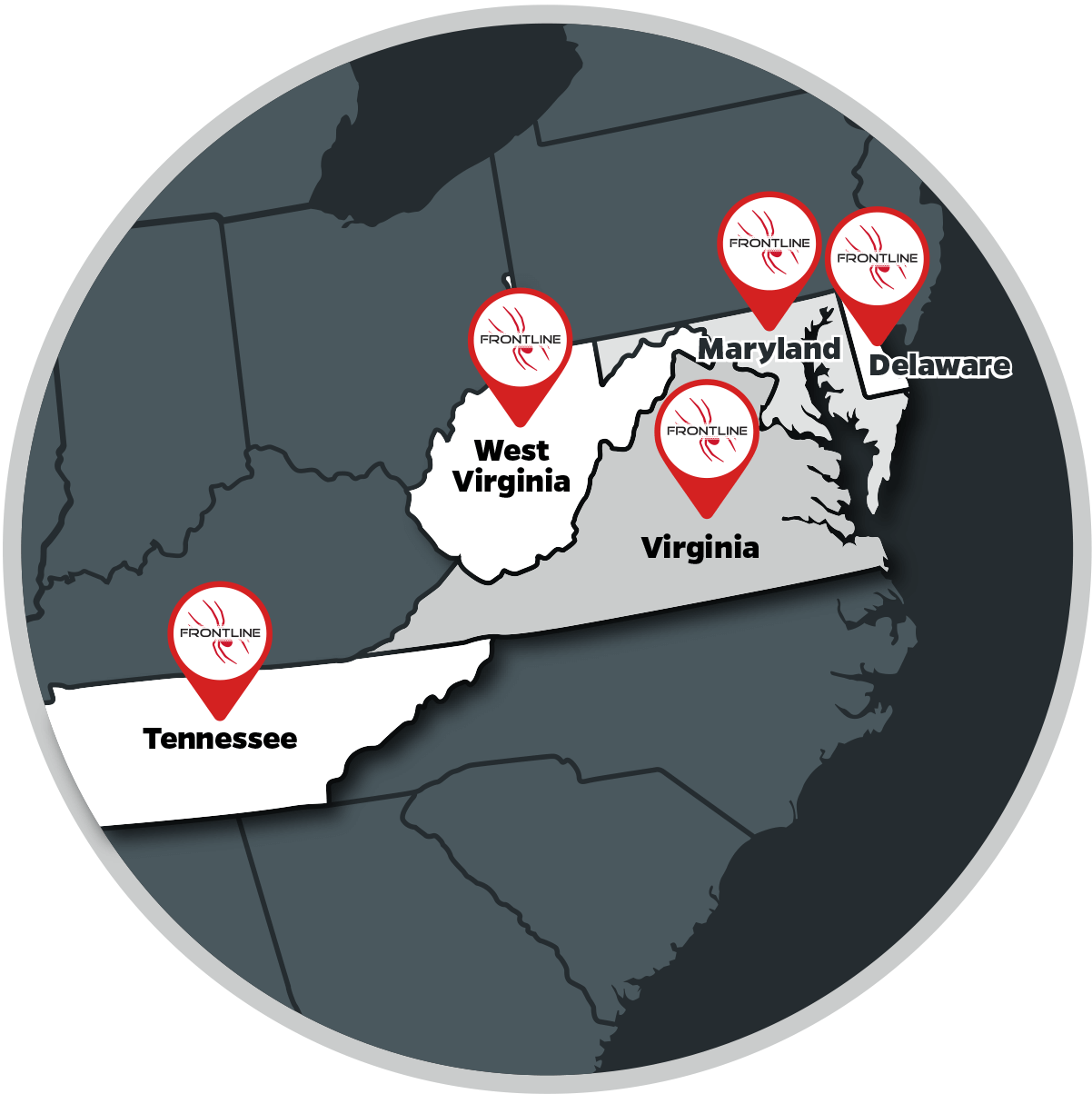 Termite Exterminators in Fort Washington
At Frontline Pest Control, we understand the urgency of dealing with a termite infestation. Our termite control service in Fort Washington is designed to quickly identify and eliminate any termite problems you may have. Here's what you can expect from our professional termite exterminators:
Comprehensive Termite Inspections: Our technicians have over 15 years of experience in termite control. They will conduct thorough inspections of your home, checking for any evidence of termites and evaluating the conditions that may be conducive to termite activity.
Family and Pet-Friendly Treatments: The safety of your loved ones is our top priority. Our termite control products are specifically formulated to treat termite colonies without any risk to your family or pets.
Ongoing Termite Control: We offer comprehensive service plans to ensure year-round protection against termites. Our experienced termite exterminators will install pre-baited in-ground stations around the exterior of your property to prevent termite infestations.
Monitoring and Prevention: Our in-ground treatment stations provide continuous protection against termites. We offer regular inspection and monitoring services to detect any signs of termite activity and take immediate action.
Don't let Fort Washington's humid climate leave your home vulnerable to termite damage. Contact our professional termite exterminators today to get rid of termites and protect your property.
Mosquito and Tick Control in Fort Washington
Say goodbye to those annoying mosquitoes and pesky ticks in Fort Washington, Maryland with our top-notch mosquito and tick control services. With Frontline Pest Control, you can expect nothing but the best in mosquito and tick prevention and treatment. Our team of certified professionals will provide you with:
A free inspection of your property, conducted by a local expert.
Targeted treatments using larvicides in areas where mosquitoes breed.
Placement of mosquito traps to reduce populations and provide season-long relief.
Bi-monthly treatments during peak months to maintain protection barriers.
Free retreatments if problems persist between scheduled treatments.