What kind of problem are you having? Select all that apply.
Pest Control in Manassas
Do you struggle with creepy, crawling critters trying to move in? Frontline Pest Control should be your first call to stop pests from invading your home. Our 20 years of experience means that we are efficient and effective at taking care of all kinds of unwanted critters.
Our exterminators in Manassas treat a variety of creatures, such as:
Ants

Spiders

Wasps

Crickets

Mice

Roaches

Ticks

And many more!
Treatments Tailored Just For You
Don't wait—call Frontline today for a comprehensive pest control plan tailored to your needs! Our local experts will inspect your home and create an action plan that includes interior and exterior treatments. Contact us now on our 24-hour phone lines to get started with pest control right away!
Image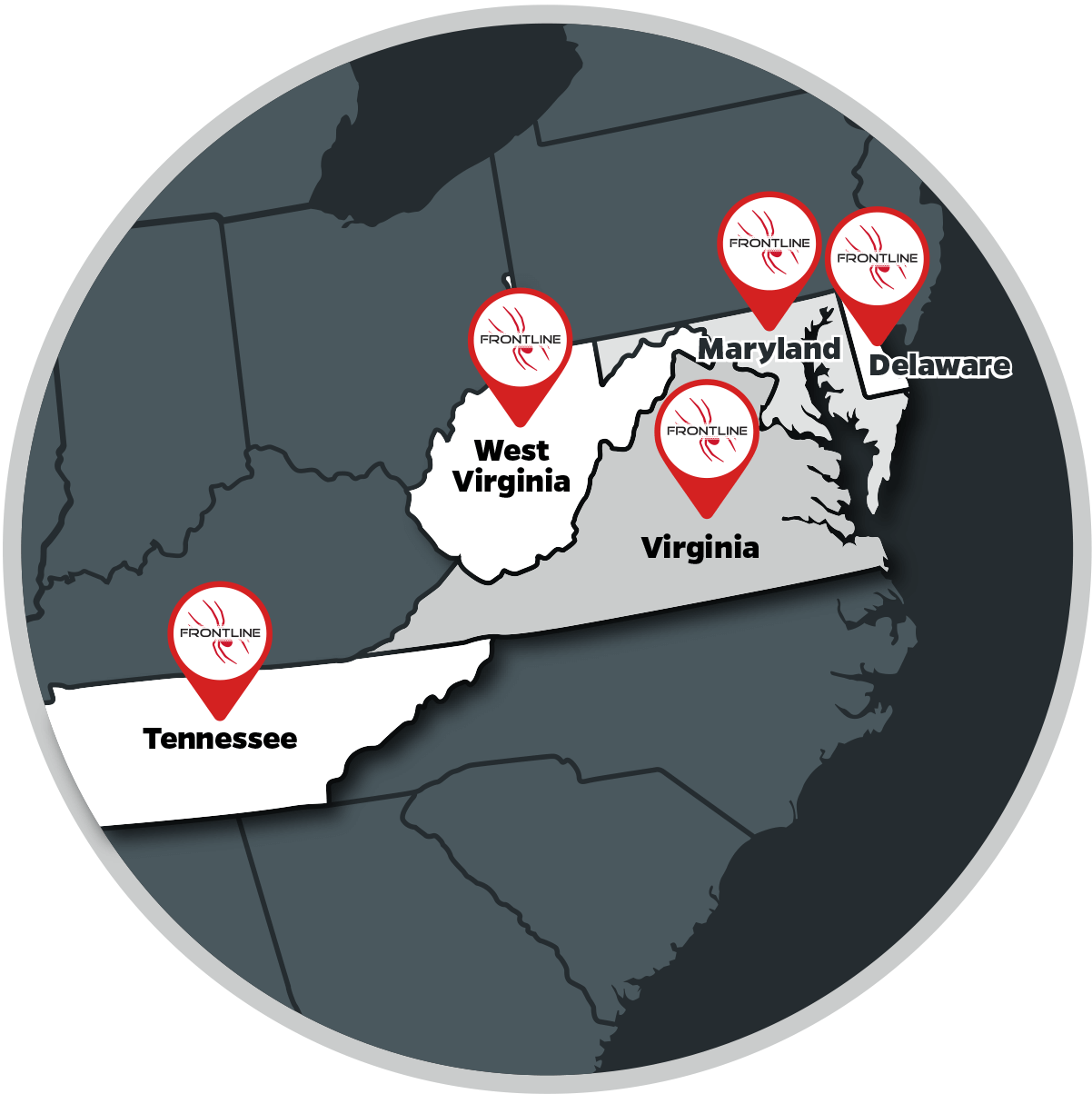 Termite Control in Manassas
Termite damage should be taken seriously. These nasty bugs eat away at the walls, structural beams, and foundation of your home. Termites can reside in your home undetected and compromise the safety of the structure. When you contact our termite experts in Manassas, we will complete a full home inspection and look for signs of damage or an infestation.
Signs you might have a termite problem include: 
Small mounds of sawdust material.

Piles on insect droppings.

Weird noises inside the walls or floors.

Discarded insect wings near window sills.
Get a Free Termite Inspection Today!
Stop Termites For Good
To eliminate an active infestation or ensure prevention, our experts use only the best products when it comes to termite control services. The Sentricon low-profile bait terminals will be placed around the perimeter of your property. This system not only treats existing colonies but also prevents future ones from forming. Learn more by contacting our specialist today!
Mosquito Control in Manassas
Has your backyard experience been tainted by buzzing bloodsuckers? Mosquitoes are attracted to humidity, standing water, and most of all, people. Our mosquito control experts know how to treat your home to treat current infestations and prevent them from coming back in the future!
When you call us for mosquito treatment, you can expect:
A thorough property assessment by one of our technicians.

Custom-tailored treatment plan to keep mosquitoes away from your home and yard.

Spray treatment application around your property to create a protective barrier.

A larvicide application to prevent new mosquito populations.
Mosquito Protection
Mosquitoes are more than just annoying bugs that ruin a lovely evening outdoors. They can spread deadly diseases to you and your loved ones, like West Nile Virus or Zika Virus. The good news is with our services, we can easily treat and protect your home from these pests.
Guaranteed Protection
We want you to feel confident in our service whether you are a first-time or a returning client. At Frontline, we are proud to stand behind our service and products with a satisfaction guarantee. This means that if you find bugs in-between service visits, simply give us a call and we will come re-treat the areas at no additional cost to you. You can have peace of mind with our services, knowing pests are gone for good.