What kind of problem are you having? Select all that apply.
Pest Control in Dover
Are you tired of trying to manage obnoxious infestations on your own? Quit the ineffective DIY methods and call the professionals at Frontline. Our exterminators in Dover know where bugs like to hide and how to clear them out quickly! Sit back, relax, and let us handle the dirty work for you. 
When you partner with us for pest control in Dover, you can expect:
A local technician to complete a thorough property inspection.

A custom action plan tailored to your individual needs.

Pest control administered both indoors and outdoors at your home.

Quarterly service plans or one-time applications depending on your situation.

Safe and effective products that will control pest infestations quickly. 
Family-Friendly Treatments You Can Count On
Getting rid of pests shouldn't come at the cost of your family's health. We remove pests quickly without impacting the safety of your home and the environment. We are proud to use organic products that are safe for both kids and pets. With Frontline, you don't have to sacrifice results for the safety of your family.
Image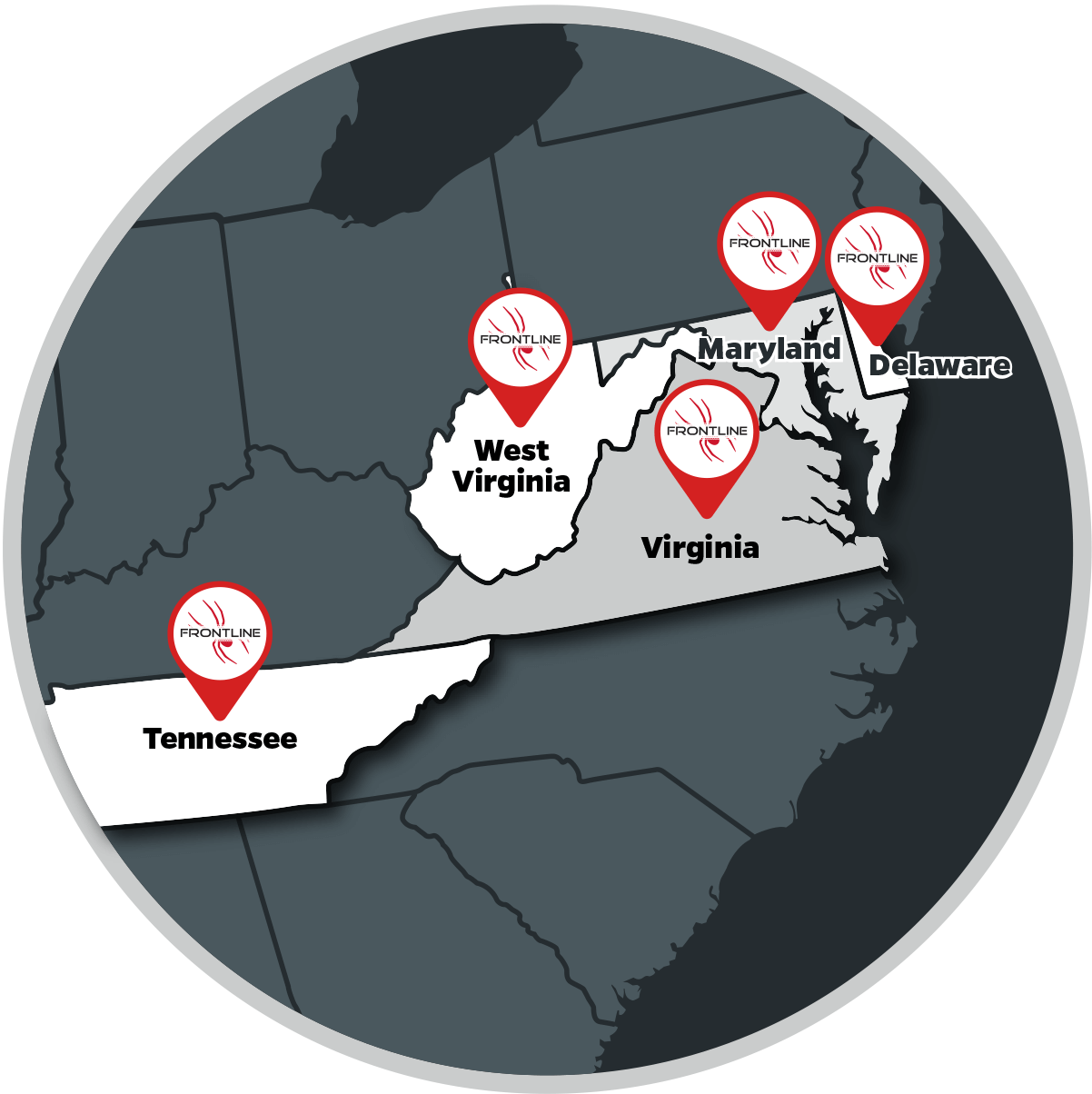 Termite Control in Dover
Termites are some of the most destructive creatures to invade your home. Once they find a food source, they will continue eating away. Their presence can wreak havoc on the structure and safety of your home. It is important to act fast if you suspect termites in your home!
When you call our termite control experts in Dover, we will:
Perform a thorough home inspection, looking for signs of termite damage or infestation. 

Tailor a treatment plan specific to the needs of your home. 

Install in-ground bait stations to treat termites immediately.

Annually inspect and refill bait stations as needed.

And more!
Get Your Free Termite Inspection
Quick and Effective Termite Treatments
Whether you are treating a current termite outbreak or looking to prevent these bugs from moving into your home, our products work quickly and efficiently. We use Sentricon in-ground baiting systems to hold the bait inside, keeping it away from weather or other disturbances. The Sentricon system builds a barrier around your property, destroying current termite colonies and preventing any new ones from growing. Trust our termite experts to get rid of infestations fast!
Mosquito Control in Dover
Unlike most pests, mosquitoes are attracted to people, rather than the home you live in. These buzzing creatures are attracted to humidity and standing water. If your yard has a water feature, you may notice their unwanted presence more often than your neighbors. Don't worry, the mosquito experts at Frontline are here to help!
Our mosquito treatments in Dover include:
An in-depth property assessment, targeting problem areas.

Using a spray treatment around your property to create a barrier.

Applying a larvicide treatment to prevent new colony growth.

Reoccurring bi-monthly applications during the summer months.
Protect Your Loved Ones
Mosquitoes can transmit deadly diseases like West Nile Virus or Dengue Fever. Our comprehensive treatments help create a protective barrier around your home and yard. When you partner with us, you will be free to enjoy the outdoors without worry. Call us today and say good-bye to mosquitoes for good.
Trust Our 20 Years in Pest Control
Frontline has worked for over 20 years to become your trusted partner in pest control. Our focus is quality and efficiency. We continually educate our technicians throughout their careers to ensure you are receiving the best service and products. We stand behind our products with a satisfaction guarantee. If you find bugs between service visits, give us a call and we will re-treat your property at no additional cost.