What kind of problem are you having? Select all that apply.
Termite Control in Nashville
Termites bring destruction wherever they go. Let Frontline Pest Control help you rid your home of termites for good. Our locally trained experts will provide you with round-the-clock protection to keep your home safe from these invaders. Get the home protection you deserve, call us for a free consultation! 
What to expect from our Nashville exterminators:
A local technician will come to your home and provide a thorough examination of the interior and exterior of the property. 

We will create a personalized treatment plan based on your personal needs, be it prevention or eradication.

We will install Sentricon in-ground baiting systems around the perimeter of your property to treat termites day and night. 

At your annual inspection, we will refill bait stations and examine your home for any signs of termite activity.
Rapid Response Scheduling
At Frontline, we are ready to help you get rid of termites day or night. Our 24-hour dedicated phone lines ensure that you can take care of these unwanted creatures quickly and easily. We offer same-day and next-day appointments for your convenience, and our service plans guarantee that you are never left unprotected from termites.
Image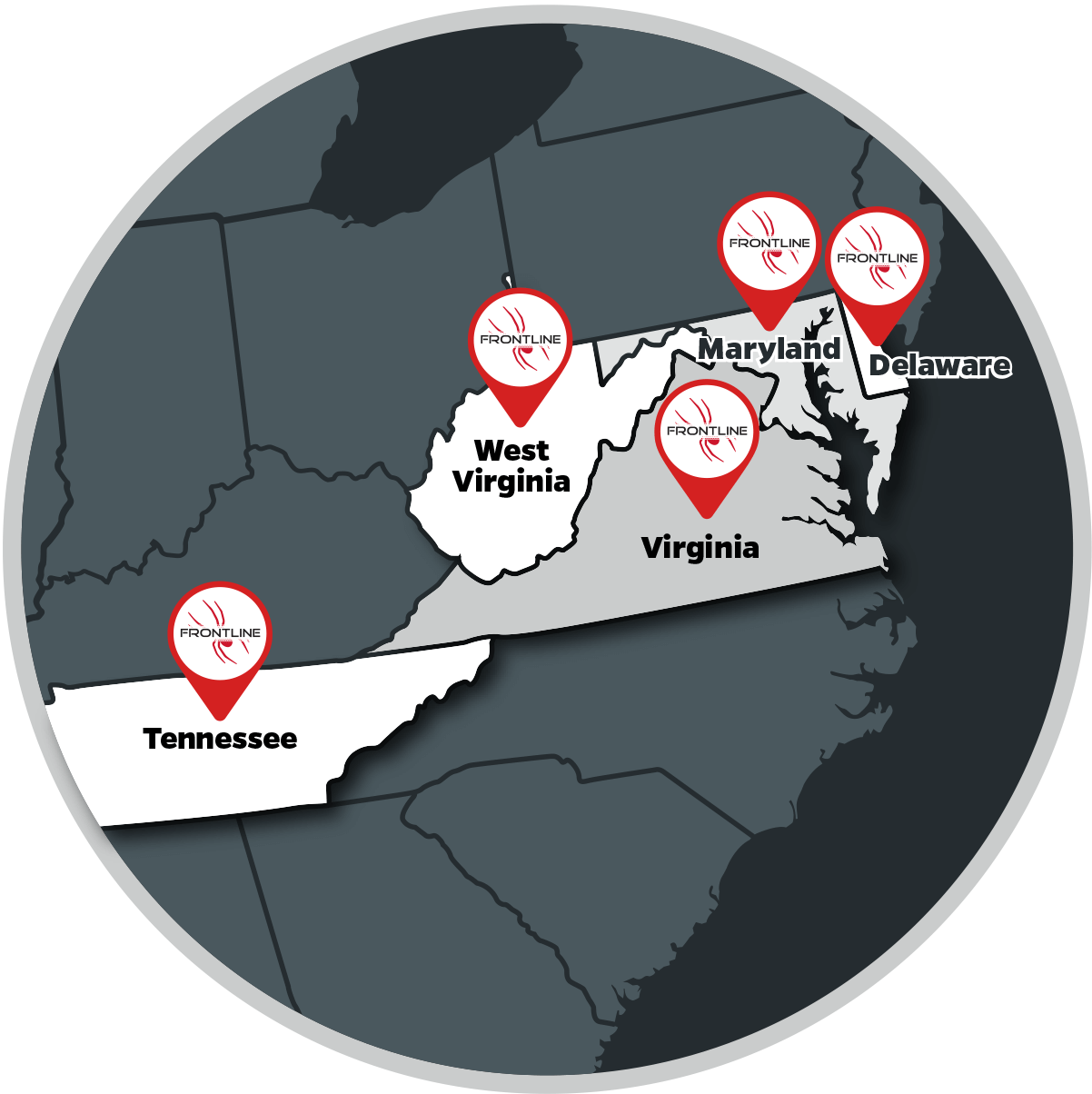 Termite Exterminators in Nashville
If you suspect you may have termites, don't wait to contact the experts at Frontline. Termites can be a nuisance and even cause damage to your home's structure by eating away support beams or the foundation. Act quickly to stop the potential damage termites could cause.
Signs you might have termites: 
Piles of sawdust-like material.

Noises (termite activity) inside walls or floors.

Swarms of insects outside your home.

Mounds of bug droppings.

Noticeable amount of insect wings.
Get A Free Termite Inspection!
Our Senticon Termite Treatment
Sentricon in-ground bait systems from Frontline can protect your home from termites. Our experts will discreetly place stations around your property to destroy any existing infestations and prevent new ones from forming. The products we use are eco-friendly and safe for children and pets.
Termite Protection Guaranteed
With over 20 years of experience, Frontline is confident in its ability to provide the best termite protection around—guaranteed. We are continuously learning about the latest and greatest in pest control techniques to make sure our clients receive quality service. If you suspect pests have come back between service visits, give us a call and we will come back out to your property at no additional cost.